Products Overview
In this document, you'll get an overview of the product listing page and all the things you can do with it.
Overview
Products are the goods you sell in your store. They product can be physical or digital.
You can create products and edit their details. That includes basic info, inventory management, prices management, and much more.
---
View List of Products
You can view the list of available products in your ecommerce store by clicking on Products from the sidebar menu.
In the list, you can see product details such as the images, name, slug, inventory, price, status, options and last update data of the product.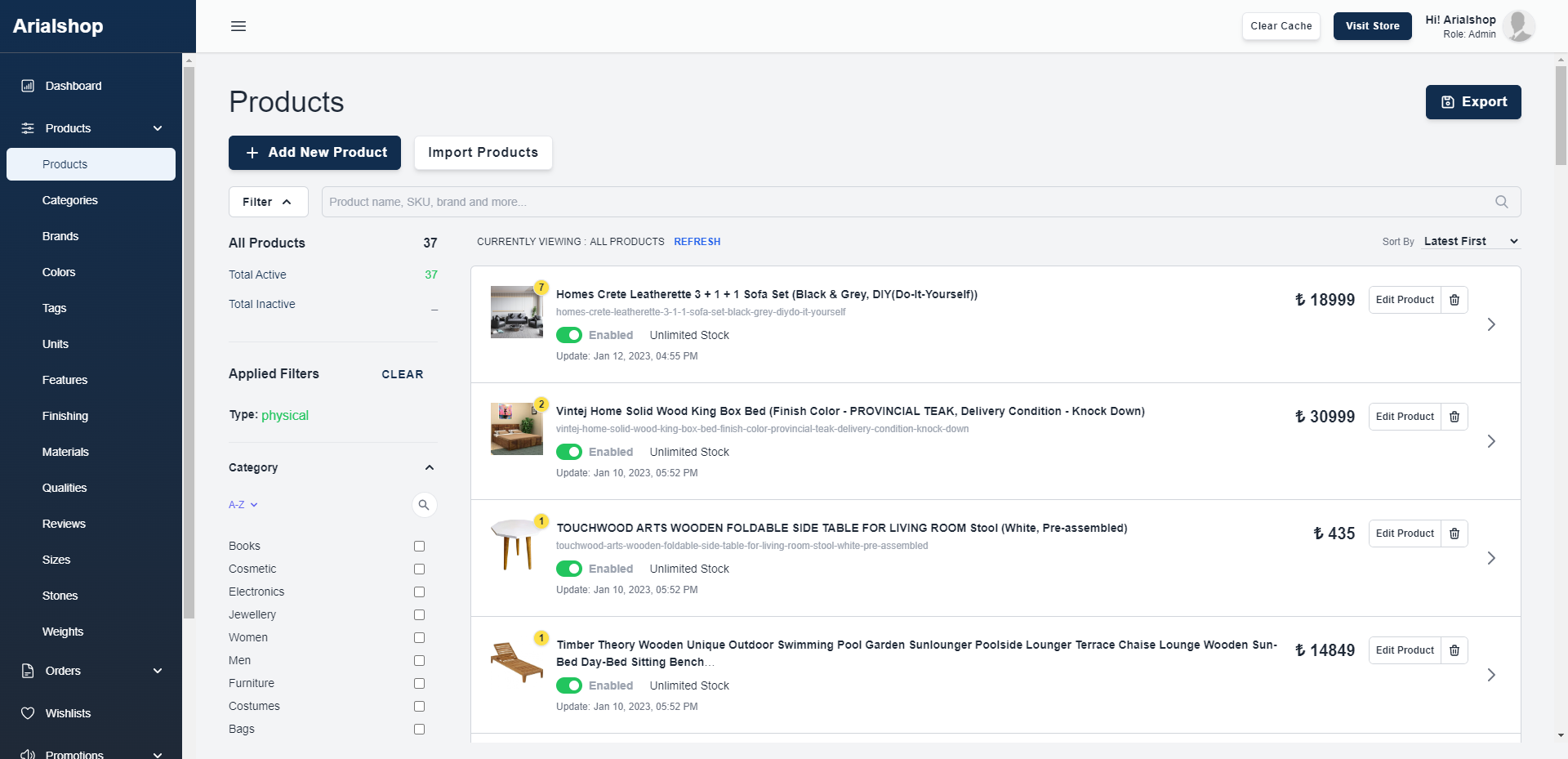 ---
View List of Categories
You can view the list of categories on the Products page by clicking on the Categories menu in the sidebar.
In the list, you can see category details such as the title, handle, and the number of products in the category (It will show if any product assign to the category).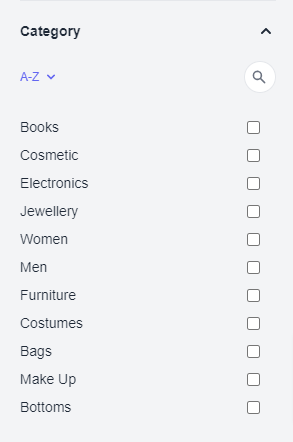 ---
Learn More About Products